A Life Unleashed Starts Here!
Imagine the joy of finally cradling your precious baby in your arms, the fulfillment of your deepest desires, and the abundance of love, joy, and laughter filling your days. If you're here today, it's because you're yearning for a life filled with more love, more joy, and the incredible moments with your little ones.
Perhaps you've felt trapped in the complex journey of fertility, the uncertainty of conceiving a specific gender, or the longing for the magic of conceiving twins. The weight of infertility struggles or the expectations of others may have left you feeling disconnected from your dream of parenthood.
But today, you've found the right place, the right solution.
Embark on Your Parenthood Journey with Smart Stork
Are you ready to seize control of your fertility journey and embark on a new chapter of your life? As a Smart Stork member, you'll embark on a transformative journey filled with unparalleled value and support that can change the course of your life forever.
Smart Stork's founder, Stacey, is not just a fertility consultant; she's your dedicated partner on the path to parenthood. With over three decades of experience, Stacey has helped countless couples worldwide achieve their dream of becoming parents through "Smart Stork."
A Lifelong Passion for Fertility
Stacey's journey into fertility and gender selection was inspired by her grandfather's profound knowledge of natural remedies and the biochemistry of reproduction. She has dedicated her life to the study of fertility, conception, and gender selection, making her a true authority in the field.
With clients from over 55 countries, Stacey's unique gender selection program stands as the only one in the world capable of explaining the conception of fraternal twins of opposite sexes. Her groundbreaking research includes a study involving over 86 participants, confirming the secrets to conceiving twins.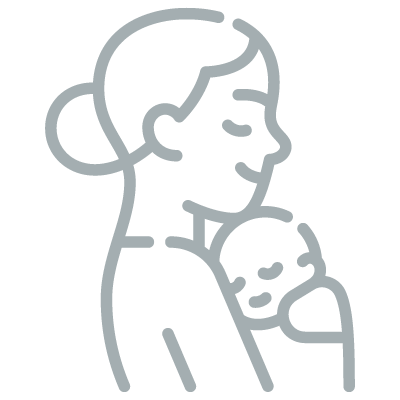 A Commitment to Motherhood
Stacey's deep passion for health, nutrition, natural therapies, pregnancy, and babies drives her to enhance women's lives by granting them the joy of motherhood through her fertility services. She herself is a proud parent of four wonderful children and currently resides in the tranquil hinterland of the Sunshine Coast with her loving partner and their furbabies.
Real Stories, Real Success
Our testimonials speak volumes. Real women, just like you, have achieved their dreams with Smart Stork. Their stories are filled with hope, determination, and the joy of holding their own baby in their arms.
Jen's Story I stumbled upon Smart Stork about 2 months before I was going to try to conceive a baby girl. From the very beginning (even before I purchased the program), Stacey was super helpful and answered all of my questions & concerns. When it came time to make my first attempt, Stacey & I emailed back & forth to make sure it was the perfect "territory" to conceive a girl. She walked me through every little detail so that I knew I was doing everything right. Lucky me, not only was I 98% in girl territory, but I got pregnant on my first attempt! Even luckier, 4 months later at my ultrasound I found out I was having a baby girl. I am so grateful to have found the program and even more grateful for the constant support & hand holding I received from Stacey. She was always there to answer questions and calm my nerves. I couldn't have done it without her. Thanks a million!! J.M
Dear Stacey, We went for our 12 week ultrasound tonight, and our baby is growing beautifully. We saw a very healthy heart beating. When we asked the question about the sex of our baby, the senographer said 70% chance it's a GIRL!!!
We are all very excited! We just have to wait until 19 weeks for absolute confirmation.
Thanks for everything Stacey. M
Hi Stacey, Yep me again... I just wanted to let you know that I had my 19 week scan and although I did not find out the gender, my husband did !!! anyway the next day when I returned from shopping – the house wass filled with PINK balloons !!!! I'm still in shock...anyway I thought I would share my good news with you. I. R
Hi Stacey …just thought I should let you know that after 2 boys – I got my girl! I have told everyone about your site as they all knew I did everything to get my little pink bundle. Her brothers love her to bits and I thank you for helping to complete our family! B
Boy!!!! Hi Stacey, We received our CVS results yesterday and not only were the results favorable but we also found out that we are having a boy!!! Thank you again for answering my many emails and for all of your support. We are truly thrilled! Best Regards, Rachel
Hi Stacey, I don't know if you remember me or not but I emailed you concerning the gender of our baby we just conceived, as we already had 4 boys and were wanting a precious wee daughter, well you were right....another boy ! P.S. (NZ)
Dear Stacey, Just writing to let you know that I had my baby GIRL on March 15, 2005. You gave me a 95% chance of a girl, and that is indeed what I have at home now. Thank you so much for everything! Sincerely,HD.
Dear Smart Stork, I have just had my scan and she was almost positive that the baby is a girl. I know scans can be wrong but I will keep praying that I have finally got my baby girl. I know I couldn't have done this without your help. Thank you for your patience and advice. I will be let you know when 'she' is born. Lizzy
Just wanted to let you know that the baby is a boy, just like you said. I was so worried but you were so confident that I had done everything right, thanks for the reassurance. I am still in a daze. I was expecting another bundle of pink. This is the best feeling in the world it's a dream come true. Thank you Angela
Dear Stacey, Yes we had a baby girl!!!!!!! , it was a fantastic birth over very quickly, I opted for an epidural, which was wonderful in contrast to the boys births. We named our little girl Emily she was eight pounds and two ounces at birth, with a huge mop of black hair just like me, she is gorgeous!!!! We are so over the moon. We can not thank you enough for your wonderful advice, I am spreading the word thick and fast over here. Anyway can't wait to hear from you, best wishes as always Nikki
I just wanted to tell you that we had our ultrasound and the Doctor says it is a BOY! I just wanted to thank you again for all your help. Best Wishes Mary
Dear Smart Stork, My husband and I would like to thank you from the bottom of our hearts, Our baby boy arrived safe and well, three months ago just like you said he would. We had almost given up hope of ever having a family after three miscarriages in two years, a lot of heartache and much disappointment. You have made our dreams come true, we plan to try for a baby girl in 18 months and will definitely be in contact with you again. God Bless Jillian
I would like to say a big thank you for the advice you gave me when we were trying to conceive, it was such a help and an eye opener, I had no idea about how the food I was eating was affecting my body and the health risks I was taking for my baby as well. We conceived the first month that we tried, and the ultrasound confirms it's a boy, just what we ordered. I am pleased to say that I have not had any morning sickness, and feel great. Thanks again and I'll let you know how my labour goes. H.W
After three beautiful girls my husband and I were desperate to have a boy. On the verge of giving up all hope we heard about this method and decided to try one last time, we took their advice. Well guess what, I'm 4 months into my pregnancy and yes it's a boy. My hubby can't wipe the grin off his face. Thankyou, Thankyou, Thankyou K & D
I was thrilled when asked to write this recommendation, at the age of 25 my gynecologist diagnosed me with premature menopause, and gave me 12 months to conceive one child before all of my eggs were gone, he suggested freezing some of my eggs for future pregnancy, however my cycles were few and far between, making it an ordeal we were not willing to persevere with. My girlfriend suggested that I not give up hope and talk to a friend of hers, I took her advice, and after making a few changes in my diet, and looking after my body my periods came back, and I now have a regular cycle again and feel so much healthier. I am relieved that I can start my family when I'm ready. Needless to say my gynecologist was speechless and has confirmed that my eggs are being released each month. I urge women to take their advice, it has changed my life, and I will be forever grateful. Lisa
Dear Stacey, Looks like it's another one in the bag for you! It is absolutely unbelievable we had been trying for nearly sixteen months, and the first time we used your method it worked! We used an acid douche and his sperm count would have been low as well. Sorry I should tell you that I did a pregnancy this afternoon and it was most definitely positive, I still can't believe it. Anyway not to change the tone too much but as I miscarried 7 months ago I still don't feel as if I have finally arrived yet, and I am keeping everything crossed for a happy healthy pregnancy. I dread to think how many years we would have been battling on for if we hadn't found your site, I really mean that. Any news I will keep you posted. Thanks again Stacey best wishes Natalie Update ~ Natalie has confirmed that her baby is a girl.
J's Story Dear Smart Stork, We've been trying to conceive using your system since February of this year. And after 5 months; I'm pregnant! We are so excited! We followed all of your recommendations on trying for a GIRL! I got my 1st positive OPK result on Friday, June 24th at 11:00 PM. The gender predictor favored a GIRL with 98%. We tried 3 attempts between 25/06/05 - 11pm to 26/06/05 - 11pm. I'm pregnant, now is the waiting period to see if we are truly going to have a GIRL! We'll let you know, as soon as we find out! Thanks for all the help and information! J&J California.USA
Stacey, I just wanted you to know that we are having a girl! Just what we wanted. Thank you so much for smart storks input into this. On the day that I ovulated Smart Stork said 98% chance of girl. We did it that day. Less than 3 weeks later we found out that we were pregnant!!! I am now 28 weeks pregnant and three ultrasounds say GIRL!!! I am due September 21st 2005. Smart stork was really helpful in our family planning. It gave us goals, instead of the hit or miss method most people use for conception. I felt really informed and knowledgeable, since we were hoping not just to get pregnant but to conceive a girl. We were very proactive in the diet, supplements and all other tips given on your website. Thanks again for the support. Rhonda
Introducing the Smart Stork Membership
Your Trusted Path to Parenthood
Week by week, you'll join an incredible community of women on a transformative journey to parenthood. With Smart Stork, you don't have to face the challenges alone. We offer three specialised programs, all bundled together under one powerful membership.
Your Smart Stork Membership Includes:
Lifetime Access to All Programs: Gain unlimited access to our three unique programs: "Smart Stork's Natural Fertility Boost" "The Smart Stork Gender Selection System," and "How to Conceive Twins Natually." With these programs, you'll have the keys to unlock your fertility potential and create a life beyond your immagination


Unlock the Secrets to Your Dream Family with these information packed E-Books: Imagine having a treasure trove of knowledge right at your fingertips. With our three invaluable e-books, each valued at $99, you hold the keys to unlocking your family's future. These gems are your gateway to the world of gender selection, fertility enhancement, and the incredible potential of conceiving twins naturally. Within their pages, you'll find time-tested wisdom, expert guidance, and practical insights that are truly priceless. And here's the best part—when you become a member, these remarkable e-books are yours, included in your membership. Don't miss this incredible opportunity to access a wealth of knowledge that can transform your journey to parenthood and change your life forever. Your dream family is just a click away.


Smart Stork's Leading Edge Interactive Program: Lifetime access to our cutting-edge Smart Stork Program is now even more convenient in the form of a mobile app, which not only helps you track your cycles and pinpoint ovulation but can even predict the gender of your future babies based on our unique algorithm, and the only program in the world that can not only explain the conception of fraternal twins of opposite sexes being conceived but can help you to plan the perfect twins conception attempt. Each of these programs alone are valued at $500ea.  Yours to download and start using straight away.


Elevate Your Fertility Journey with Fertility-Friendly Recipe Books : Experience the magic of fertility-friendly recipe books designed to support your unique journey. Whether you're focused on gender selection, boosting fertility, or increasing your chances of twins, our collection of nutrient-packed delights offers delicious and nourishing dishes tailored to your goals. These recipes harness the power of carefully selected ingredients to align with your fertility objectives. By nourishing your body with these dishes, you empower your fertility journey with a holistic approach. Elevate your path to parenthood today and unlock the potential of fertility-friendly recipes that enhance your overall well-being while aligning with your specific fertility aspirations. valued at $29 each, yours to own to support your journey towards a healthier and more fertile you.


Community of Support: Become part of the Smart Stork community, a loving and supportive group of like-minded women who are all dedicated to realizing their dreams of motherhood. Join the Smart Stork socials and Smart Stork Fertility Sisterhood and be embraced by our loving community committed to your success.


Free Bonus Gift: Choose from an audio or video download to rewire your brain and remove limiting beliefs, indulge in a powerful guided meditation/visualization, or enjoy a 10-minute fertility yoga video. Valued at $29


Exclusive Member Only Offer: If you choose to become a member today we would like to extend this exclusive offer to you.  Enroll in our 5 module Optimum fertility course ($1997) at a jaw-dropping 90% discount, taking your membership to the next level for less than $200 extra.


Perpetual Discounts

: Unlock a members-only discount code, granting you a lifelong 50% discount on all our products—unbeatable savings!
The cost of inaction is high but the cost of Smart Stork Membership is not.
The cost of inaction in your parenthood journey can be steep, laden with worries and uncertainties. However, with Smart Stork as your steadfast companion, you'll discover the reassurance, guidance, and essential tools needed for success. Don't let hesitation hold you back—join Smart Stork today and transform your fertility journey. Your dream of motherhood is well within reach, and we're here to turn it into a beautiful reality. Seize this life-altering opportunity now, and click the button below to become a Smart Stork member. Your future family awaits, and there's no need to struggle when we can pave the way to a life filled with bouncing babies, love, and laugh.
A closer look at what you get when you become a member – Remember as soon as you join you get Lifetime free access to the Smart Stork App with exclusive members only features.
The Smart Stork app is your ultimate companion on your journey to parenthood. 
As a member, you'll have access to:
Leverage the app's cycle charting and ovulation prediction to enhance your natural conception journey

Gender Selection System: Use the app to aid in your gender selection efforts (

$500 value)

Twins Program: Benefit from the app's tools for conceiving twins naturally (

$500 value)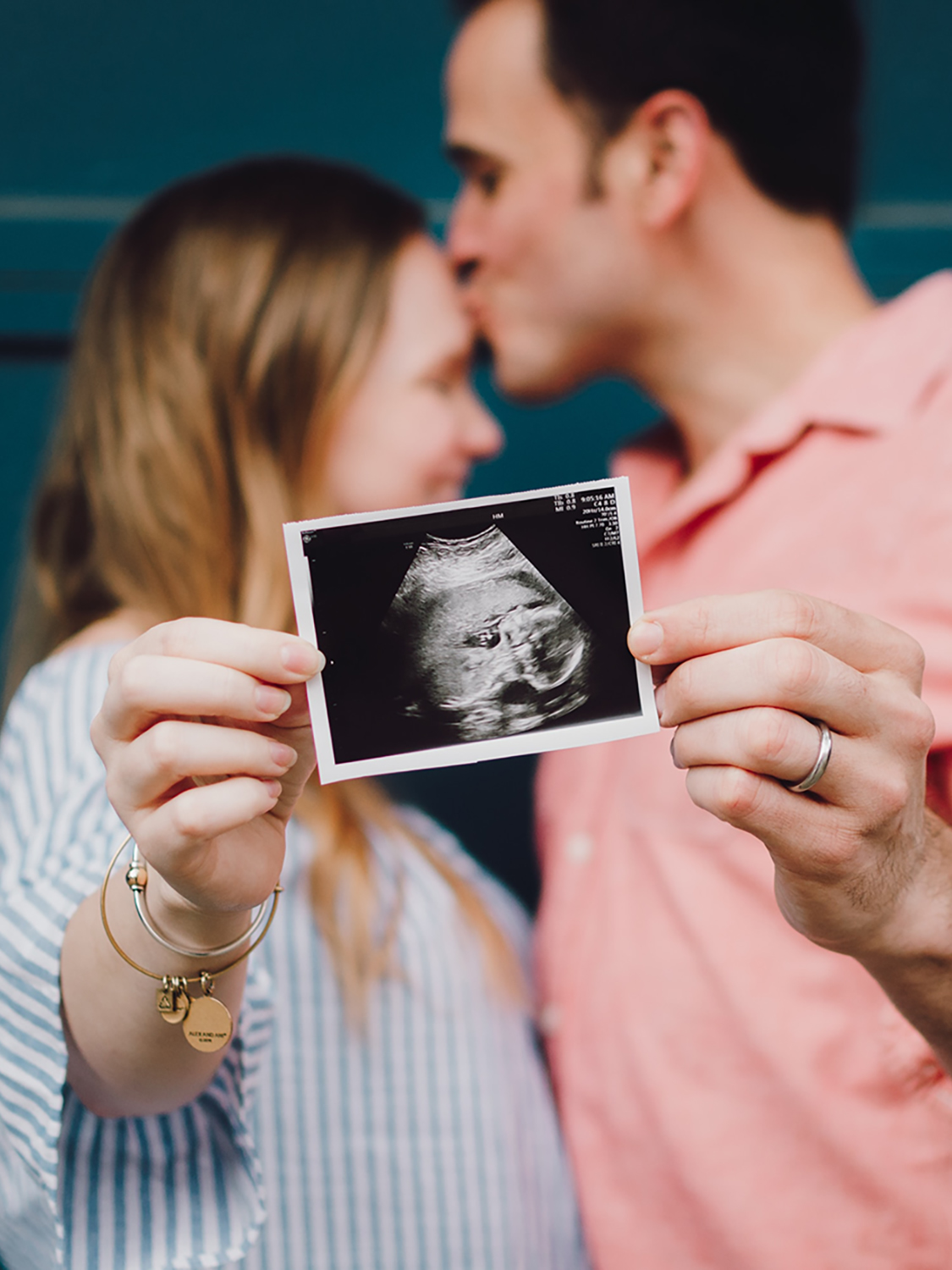 Program 1: Boosting Fertility Naturally
Unleash your natural fertility potential with our comprehensive program. As a Smart Stork member, you'll enjoy:
Lifetime Access: Dive into our wealth of expert guidance and resources
Valuable E-Book: Receive an e-book packed with essential insights on boosting fertility naturally ($99 value)
Fertility Friendly foods recipe book ($29 value)
Community Support: Connect with a supportive community of women on similar journeys
Bonus Gift: Select one downloadable product of your choice as a welcome gift ($29 value)
Exclusive Lifetime Discount: Enjoy an exclusive discount code for all our products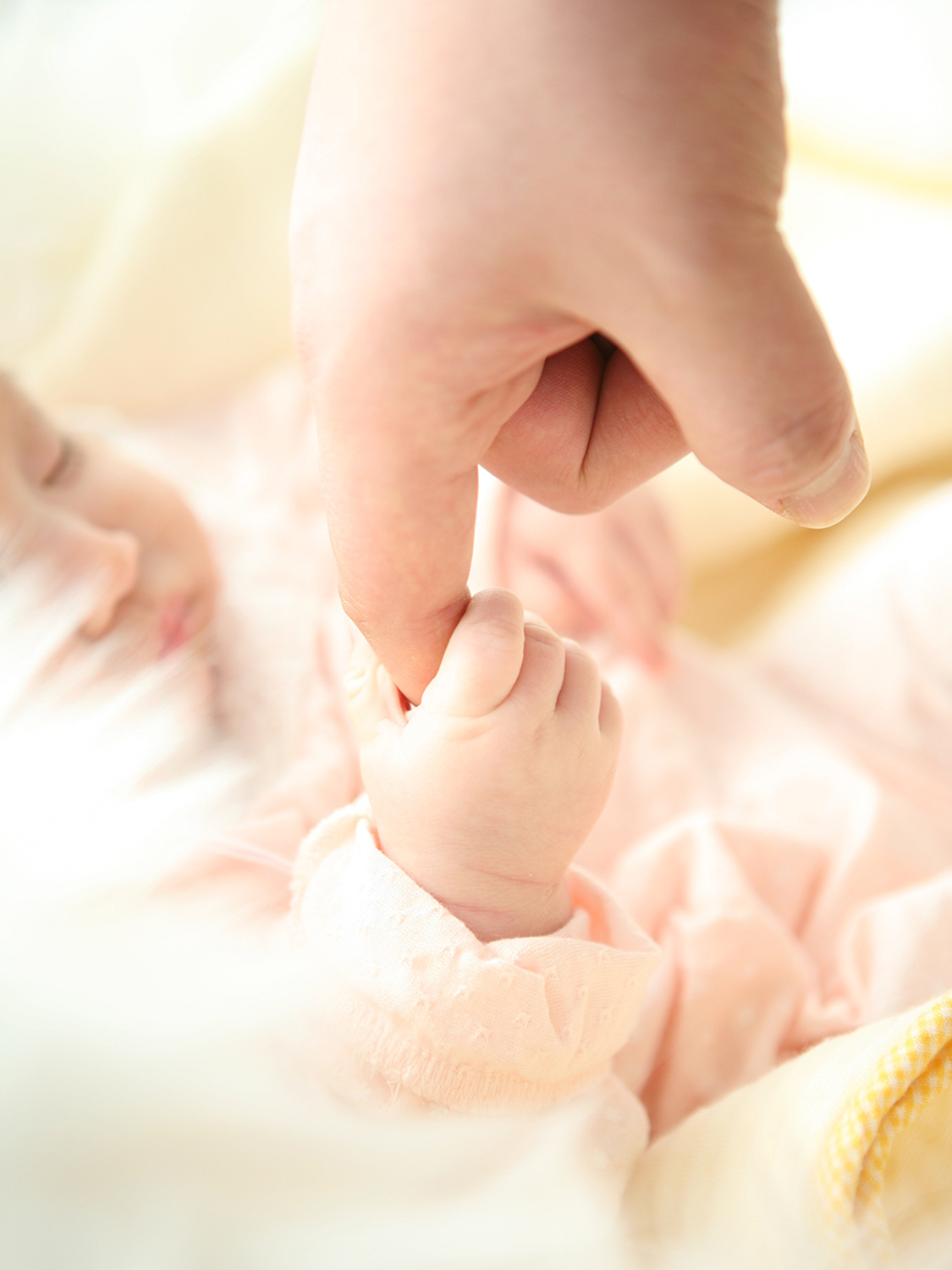 Program 2: Gender Selection System
Take control of your family planning journey with our Gender Selection System. As a member, you'll gain access to:
Lifetime Access: Explore this program designed to help you choose the gender of your next child.
Valuable E-Book: Receive an e-book packed with insights on gender selection ($99 value)
The Pre-conception Gender diets recipe book ($29 value)
Community Support: Connect with a supportive community of women on similar journeys
Bonus Gift: Select one downloadable product of your choice as a welcome gift ($29 value)
Exclusive Lifetime Discount: Enjoy an exclusive discount code for all our products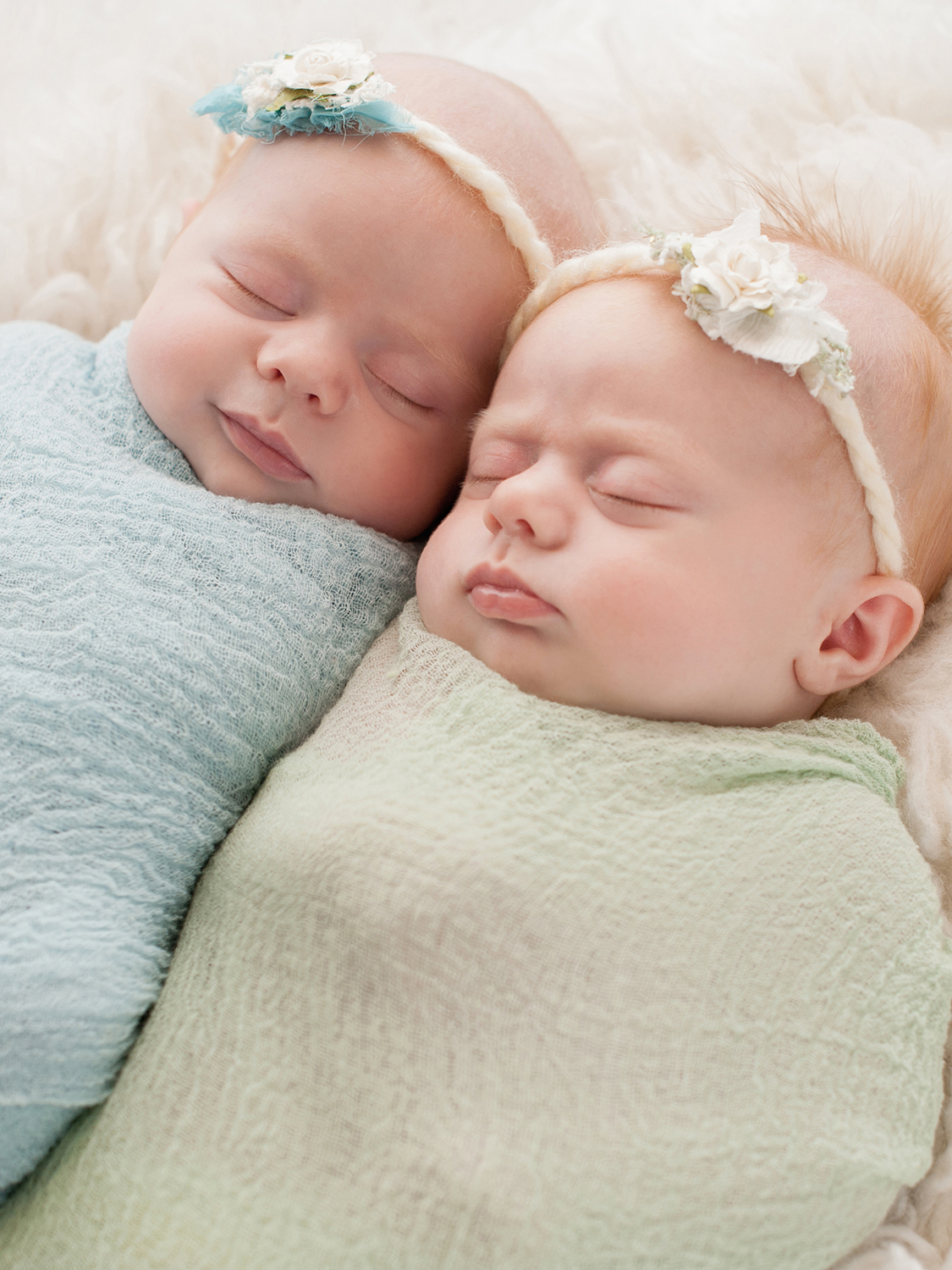 Program 3: How to Conceive Twins
Embark on an exciting journey to learn how to increase your chances of conceiving twins naturally. As a Smart Stork member, you'll receive:
Lifetime Access: Dive into our proven program for conceiving twins naturally
Valuable E-Book: Receive an e-book filled with insights on conceiving twins ($99 value)
How to Conceive Twins recipe book ($29 value)
Community Support: Connect with a supportive community of women on similar journeys
Bonus Gift: Select one downloadable product of your choice as a welcome gift ($29 value)
Exclusive Lifetime Discount: Enjoy an exclusive discount code for all our products
Exclusive Member Only Offer
If you choose to become a member today we would like to extend this exclusive offer to you.  
Enrol in our 5 module Optimum Fertility Course at a jaw-dropping 90% discount, taking your membership to the next level for less than $200 extra.
Join Smart Stork Today and Transform Your Parenthood Journey
Don't miss this chance to embark on your path to parenthood with Smart Stork. Our programs are designed to empower you with knowledge, support, and the tools you need to make your dream of becoming a parent a reality.
Explore the only proven natural twins program in the world and be inspired by the testimonials of previous customers who have successfully achieved their parenthood goals with Smart Stork.
Your parenthood journey is unique, and Smart Stork is here to guide you every step of the way. Click below to become a Smart Stork member and take the first step toward your dream family. Your future is waiting for you.
Total Value is over  $3400
Yours today for only $499 and if you've been struggling to conceive add the Optimum Fertility Course for only $199 more now that is exceptional value.
Still not 100% sure? 
If, within the FIRST 14 DAYS, you're not 100% convinced this program holds the answers you've been searching for, simply let us know and we'll issue you a FULL and PROMPT refund!
So you don't need to say 'YES' right now. Just say 'MAYBE' and find out AT NO RISK if this is for you. You have nothing to lose, and a beautiful new life filled with so much potential to gain!
Your beautiful future is calling…