Helping you to Conceive Sooner
The Smart Stork Philosophy
The process of trying to conceive can be stressful and filled with worries and fears. Whether you are just starting your fertility journey or have been trying for a while. We believe that every women's body was designed to reproduce. I am committed to guiding you through the process and finding the ideal solution for your particular challenges and needs. With my expertise and experience, you can trust that I will help you achieve the healthy pregnancy and baby of your dreams.
Let's Embark on a Journey Together!
As a specialist in the field of fertility, I am dedicated to empowering women to fulfill their dream of motherhood. Whether it's through boosting fertility, choosing the gender of their next child, or conceiving twins, I offer a range of resources and support to help women realize their goal. With my 30 years of experience, extensive knowledge, and comprehensive approach to fertility, I am confident that I can help you achieve a healthy pregnancy and baby.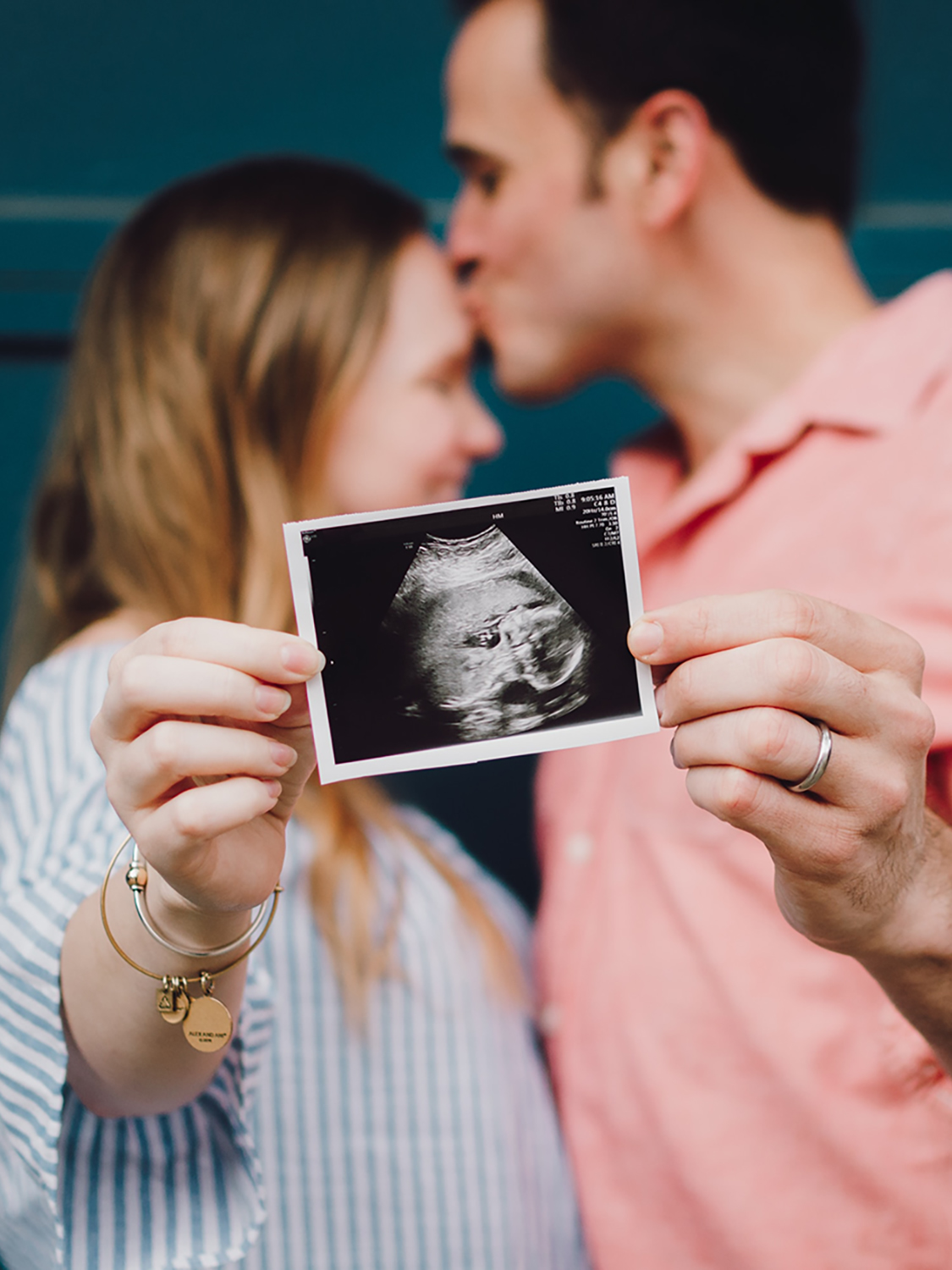 The journey to conception can be a difficult and emotional one.  Let me help you find the missing piece in your fertility puzzle and get you back on the road to optimum fertility and increase your chances of getting pregnant sooner.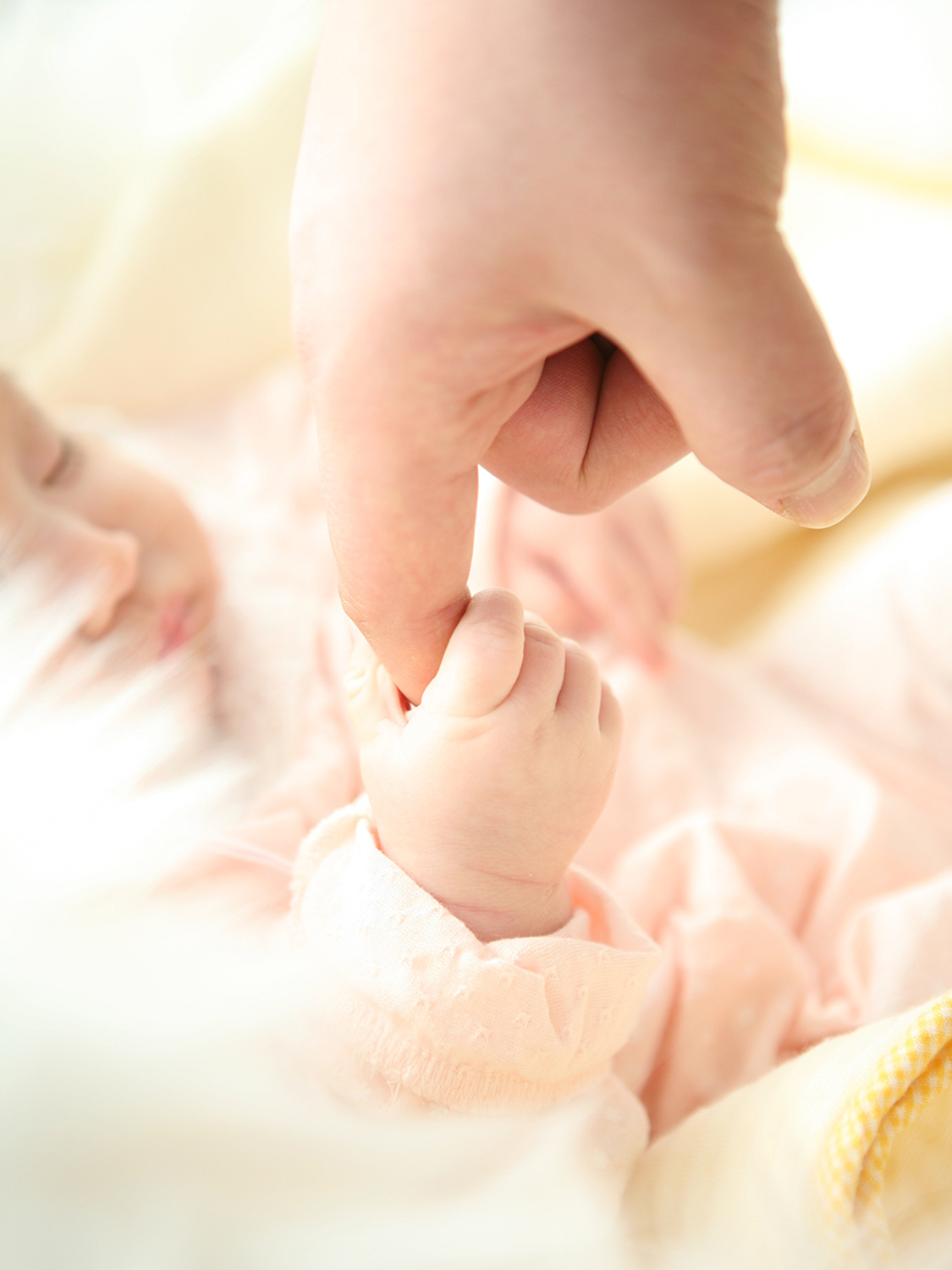 Ever wondered about the fascinating science behind gender selection? Our exclusive program not only unravels its secrets but guides you through the process step by step, helping you choose the sex of your next baby with greater odds than ever before.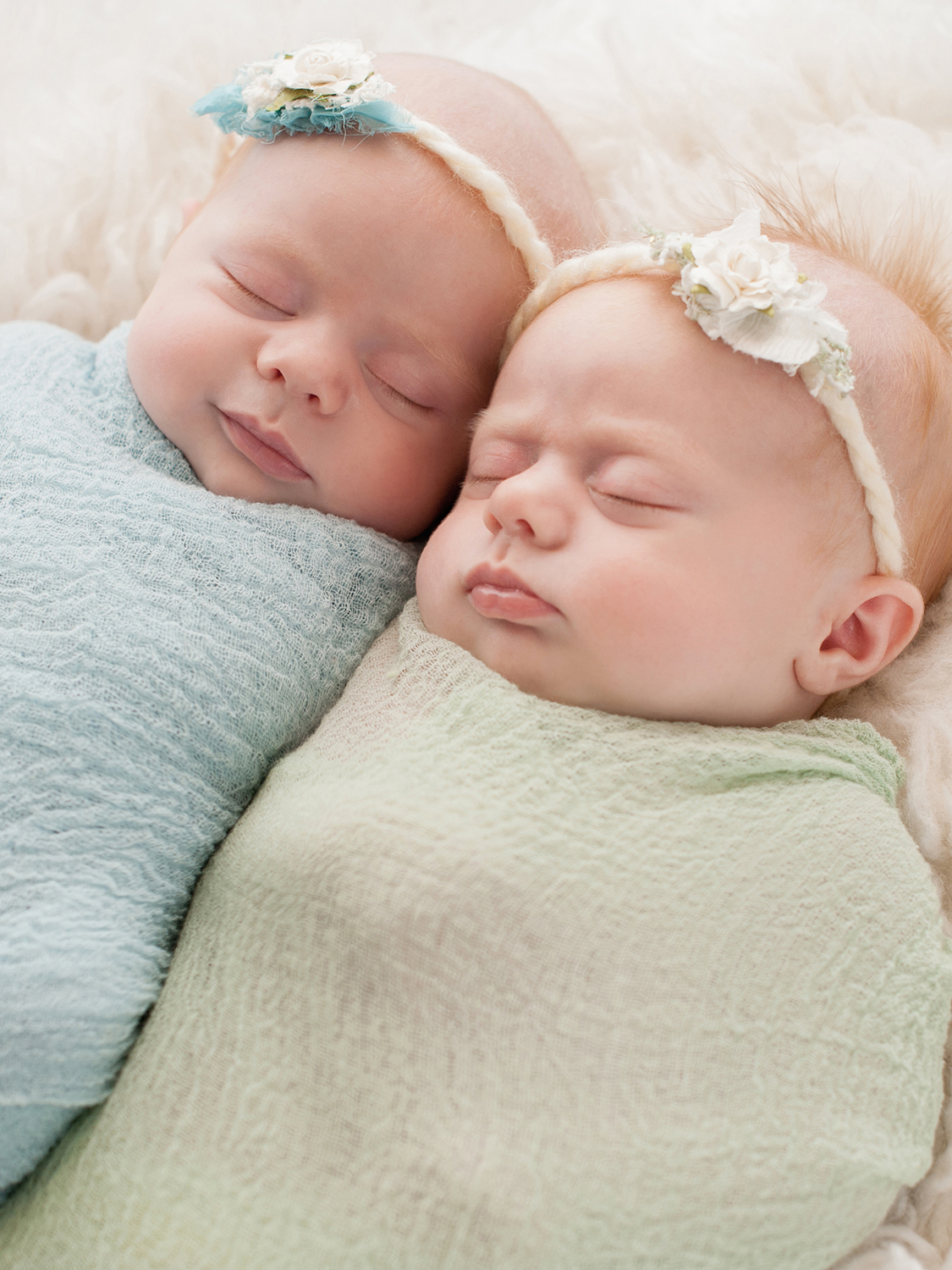 Introducing the World's First Natural Twins Conception Program: Smart Stork's Ultimate Guide to Conceiving Twins is grounded in science, combining all known factors with our own unique program to boost your chances of getting pregnant with twins.
Dear Stacey, We went for our 12 week ultrasound tonight, and our baby is growing beautifully. We saw a very healthy heart beating. When we asked the question about the sex of our baby, the senographer said 70% chance it's a GIRL!!!
We are all very excited! We just have to wait until 19 weeks for absolute confirmation.
Thanks for everything Stacey. M
Dear Stacey, Here is a picture of our little man. I want to thank you again for all your help. We are over the moon and enjoying him so very much. He is doing really well. Lots of Love K.W We feel so blessed and complete.
Hi Stacey, Yep me again... I just wanted to let you know that I had my 19 week scan and although I did not find out the gender, my husband did !!! anyway the next day when I returned from shopping – the house wass filled with PINK balloons !!!! I'm still in shock...anyway I thought I would share my good news with you. I. R
Hi Stacey, As skeptical as I was about smart stork or any method for gender selection, I DID get the GIRL I was hoping for by following your program and advice! Our baby girl was born July 21st at 12:01pm, 8lbs 8oz, I could not be happier!!! Thank you for your support! M.
Stacey- it worked. After 2 boys and a year of charting and 8 months of trying I am having a girl. Your website was helpful. I feel I did everything in moderation the timing, diet etc and luckily it worked. Thanks again another happy customer
Hi Stacey I'm back again, this time hoping for a girl to complete our family. Your predictions have been spot on! Kind regards Bronwyn
Stacey, Yes, have done a pregnancy test and have come up with a positive!!! Very exited, thanks for your help. Cheers Melissa
Stacey Just to let you know my lovely daughter arrived safely on the 9th dec 07. All well and i'm delighted with her. Thanks for all your help again, it was amazing! Helen
Hi Stacey …just thought I should let you know that after 2 boys – I got my girl! I have told everyone about your site as they all knew I did everything to get my little pink bundle. Her brothers love her to bits and I thank you for helping to complete our family! B
Boy!!!! Hi Stacey, We received our CVS results yesterday and not only were the results favorable but we also found out that we are having a boy!!! Thank you again for answering my many emails and for all of your support. We are truly thrilled! Best Regards, Rachel
Hi Stacey, I don't know if you remember me or not but I emailed you concerning the gender of our baby we just conceived, as we already had 4 boys and were wanting a precious wee daughter, well you were right....another boy ! P.S. (NZ)
Dear Stacey, Just writing to let you know that I had my baby GIRL on March 15, 2005. You gave me a 95% chance of a girl, and that is indeed what I have at home now. Thank you so much for everything! Sincerely,HD.
Dear Smart Stork, I have just had my scan and she was almost positive that the baby is a girl. I know scans can be wrong but I will keep praying that I have finally got my baby girl. I know I couldn't have done this without your help. Thank you for your patience and advice. I will be let you know when 'she' is born. Lizzy
Just wanted to let you know that the baby is a boy, just like you said. I was so worried but you were so confident that I had done everything right, thanks for the reassurance. I am still in a daze. I was expecting another bundle of pink. This is the best feeling in the world it's a dream come true. Thank you Angela
Dear Stacey, Yes we had a baby girl!!!!!!! , it was a fantastic birth over very quickly, I opted for an epidural, which was wonderful in contrast to the boys births. We named our little girl Emily she was eight pounds and two ounces at birth, with a huge mop of black hair just like me, she is gorgeous!!!! We are so over the moon. We can not thank you enough for your wonderful advice, I am spreading the word thick and fast over here. Anyway can't wait to hear from you, best wishes as always Nikki
I just wanted to tell you that we had our ultrasound and the Doctor says it is a BOY! I just wanted to thank you again for all your help. Best Wishes Mary
You did it, I am having a baby girl, confirmed by amnio and ultrasound (I had to see for myself) How can I thank you enough, her big brothers are so excited and so are we, I will spread the word that you method works. Thankyou so much Rachel
We really are "over the moon" thinking about our baby boy! I am so thankful for all of your help in making my dreams come true. Kim
Dear Smart Stork, My husband and I would like to thank you from the bottom of our hearts, Our baby boy arrived safe and well, three months ago just like you said he would. We had almost given up hope of ever having a family after three miscarriages in two years, a lot of heartache and much disappointment. You have made our dreams come true, we plan to try for a baby girl in 18 months and will definitely be in contact with you again. God Bless Jillian
I would like to say a big thank you for the advice you gave me when we were trying to conceive, it was such a help and an eye opener, I had no idea about how the food I was eating was affecting my body and the health risks I was taking for my baby as well. We conceived the first month that we tried, and the ultrasound confirms it's a boy, just what we ordered. I am pleased to say that I have not had any morning sickness, and feel great. Thanks again and I'll let you know how my labour goes. H.W
After three beautiful girls my husband and I were desperate to have a boy. On the verge of giving up all hope we heard about this method and decided to try one last time, we took their advice. Well guess what, I'm 4 months into my pregnancy and yes it's a boy. My hubby can't wipe the grin off his face. Thankyou, Thankyou, Thankyou K & D
My husband and I both agreed that we wouldn't go again unless we could be sure we would get a girl. With two little boys I longed for a daughter, and welcomed any information that could help. Your method seemed so promising, we took the plunge and had our baby girl 9 months later it was so easy, I wish we'd known about you sooner thanks for making our family complete. L.K
I was thrilled when asked to write this recommendation, at the age of 25 my gynecologist diagnosed me with premature menopause, and gave me 12 months to conceive one child before all of my eggs were gone, he suggested freezing some of my eggs for future pregnancy, however my cycles were few and far between, making it an ordeal we were not willing to persevere with. My girlfriend suggested that I not give up hope and talk to a friend of hers, I took her advice, and after making a few changes in my diet, and looking after my body my periods came back, and I now have a regular cycle again and feel so much healthier. I am relieved that I can start my family when I'm ready. Needless to say my gynecologist was speechless and has confirmed that my eggs are being released each month. I urge women to take their advice, it has changed my life, and I will be forever grateful. Lisa
Dear Stacey, Looks like it's another one in the bag for you! It is absolutely unbelievable we had been trying for nearly sixteen months, and the first time we used your method it worked! We used an acid douche and his sperm count would have been low as well. Sorry I should tell you that I did a pregnancy this afternoon and it was most definitely positive, I still can't believe it. Anyway not to change the tone too much but as I miscarried 7 months ago I still don't feel as if I have finally arrived yet, and I am keeping everything crossed for a happy healthy pregnancy. I dread to think how many years we would have been battling on for if we hadn't found your site, I really mean that. Any news I will keep you posted. Thanks again Stacey best wishes Natalie Update ~ Natalie has confirmed that her baby is a girl.
J's Story Dear Smart Stork, We've been trying to conceive using your system since February of this year. And after 5 months; I'm pregnant! We are so excited! We followed all of your recommendations on trying for a GIRL! I got my 1st positive OPK result on Friday, June 24th at 11:00 PM. The gender predictor favored a GIRL with 98%. We tried 3 attempts between 25/06/05 - 11pm to 26/06/05 - 11pm. I'm pregnant, now is the waiting period to see if we are truly going to have a GIRL! We'll let you know, as soon as we find out! Thanks for all the help and information! J&J California.USA
Jen's Story I stumbled upon Smart Stork about 2 months before I was going to try to conceive a baby girl. From the very beginning (even before I purchased the program), Stacey was super helpful and answered all of my questions & concerns. When it came time to make my first attempt, Stacey & I emailed back & forth to make sure it was the perfect "territory" to conceive a girl. She walked me through every little detail so that I knew I was doing everything right. Lucky me, not only was I 98% in girl territory, but I got pregnant on my first attempt! Even luckier, 4 months later at my ultrasound I found out I was having a baby girl. I am so grateful to have found the program and even more grateful for the constant support & hand holding I received from Stacey. She was always there to answer questions and calm my nerves. I couldn't have done it without her. Thanks a million!! J.M
Hi my name is Sophia ~ I am 30 years old and I have a beautiful little girl and a darling little boy. Last year my husband and I decided to have another baby, so I rang Stacey as we have been friends for many years and I knew of her success in helping to choose the sex of babies. We decided to try for another little girl, and so put in our order for a bundle of pink. My husband works away and I wanted to have the baby when he would be at home so he could help me. So I had a definite month in mind for when we would conceive. I got my cycles down pat and knew exactly when I ovulated each month and finally was ready to try, however after reading through the information I was quite surprised that it said I could only conceive a boy in the month that I wanted to conceive. Being very impatient, I didn't want to wait another month ~ it just wouldn't work without my hubby at home to help. I rang Stacey and asked her what I should do. She said to me 'Well if you have sex on the 8th and fall pregnant ~ the baby will be a boy, but if you wait until next month you will probably conceive a girl'. So what did I do? Yep I had sex on the 8th and fell pregnant first try. When I rang her to tell her my news she said that the baby would be a boy. I said that I didn't believe her and this would test her theory to see if the method really worked??? It did ~ He was born happy and healthy and I love him to bits. Not your typical success story but I have to admit that she was right and the program works! so you should follow the advice ha ha ha..
Stacey, I just wanted you to know that we are having a girl! Just what we wanted. Thank you so much for smart storks input into this. On the day that I ovulated Smart Stork said 98% chance of girl. We did it that day. Less than 3 weeks later we found out that we were pregnant!!! I am now 28 weeks pregnant and three ultrasounds say GIRL!!! I am due September 21st 2005. Smart stork was really helpful in our family planning. It gave us goals, instead of the hit or miss method most people use for conception. I felt really informed and knowledgeable, since we were hoping not just to get pregnant but to conceive a girl. We were very proactive in the diet, supplements and all other tips given on your website. Thanks again for the support. Rhonda
I wanted to let everyone know about my experience with SmartStork.com. About a year after having a wonderful healthy son my husband and I were ready to start trying to have a second child. While our first wish was for a healthy baby, we both agreed that we would love to have a girl. I started doing an enormous amount of research. I read every book I could get my hands on about gender selection. I also spent a lot of time on the Internet researching the topic. Everything I was reading was contradicting everything else I had read. It was very frustrating and confusing. That's why I was so glad to find Smart Stork. Not only did they cover every theory I had researched they also discussed exactly what it was about these theories that was correct and incorrect. I was very impressed with their technique and the very thorough way they handled my questions. Their system made so much sense to us. I was so excited the day I received my personalized packet of information. I read it cover to cover. I was so pleased to discover that not only did I have a wealth of information about gender selection but it also contained nutritional and fertility information. I was also impressed by the amount of personal attention I received from Stacey. I had many questions and concerns while trying to get pregnant and she would answer my questions quickly and accurately. Using the smart stork method we conceived in just 6 months. When we went for our ultrasound our doctor asked us what we thought we were having, I said, with out blinking, "we are having a girl". He replied, "Are you sure?" and I said I was positive. I couldn't contain my excitement when he confirmed what I already knew. Of course he wanted to know how I had been so sure. Our little princess (Brooke) was born in July. She has lovely blue eyes and a head full of dark hair. Don't hesitate to try this program you'll not only have more control over the gender of your child but you will also feel better knowing you have taken all the steps possible for a healthy, happy pregnancy. I have told all of my friends about Smart Stork. On a personal note I feel Stacey and I have developed a friendship as well as our business relationship. When terrorists attacked our country on September 11th Stacey sent me an email straight away to offer her support and condolences. It was a difficult time and it meant so much that someone was thinking of us. She was always delighted to hear news of our pregnancy and when Brooke was born she was one of the first to see her picture online. I have every confidence in this system. Thank you Stacey and the entire Smart Stork team for helping us have the family we'd always dreamed of. Sincerely, Dawn
Hi Stacey, My name is Rebecca and I joined your program earlier this year. We have two lovely girls and were keen to have a boy, as we have decided this will be our last child (well, one that we plan, anyway!). I followed the boy diet somewhat, but not entirely. However we were very strict with the conception dates, that is, we did not try before the dates we were advised. I also did the bi-carb soda douche and we followed the position instructions........and......we're having a boy! I can't tell you how delighted we are. Although a healthy baby is our priority, we are so thrilled to know we are having a boy. When the sonographer said it was a boy, I yelled out, "I knew it!" (based on the efforts we made combined with a gut feel). Another interesting thing to note is that we conceived first month of trying. I could go on and on about how excited we are, but I'm sure you have heard it all before! Thank you so much for your advice and support. I particularly like that your program offers a few different methods (diet, positions, douching, dates, etc) that combine well to increase your chances in gender selection. I will be in contact when the baby is born. Many thanks, Rebecca
Hi Stacey, I am now 3 months pregnant and guess what we are expecting twins. We are now awaiting to find out if they are identical or not. I have another ultrasound next week. We are still praying for pink and will know in a few weeks definitely. So there you have it our family will go from 4 to 6 in another 6 months time. I will let you know what the sex of the babies are when we find out, hope you had a lovely christmas. Sarah (Australia) update ..... expecting twins. I am 35 years of age now, I believe the risk gets higer as you get older. We are laughing about how our lives are about to change dramatically, I think the reality hasn't quite set in yet.My NCD and Mid Cycle ovulation dates where one day apart. The Mid Cycle was high for a girl and the NCD favoured a boy. I didn't "O" at any attempt and I avoided the NCD, making attempts in the evening on te 5 days prior and then 0+12 which fell the morning after the NCD. I did take folate (500g) as well as Ca/Mg, Cranberry 10000 and spirulina tablets. I adhered to the girl diet about 90%, with the exception of a coffee every other day. I have always fallen pregnant on the first or second attempt in the past and this also was the second girl attempt month. I was off the pill 6 months prior to conception, that is the only other difference; both my sons were conceived after only a couple of months off the pill. Keep you posted Sarah
Hi my name is Dee, I would like to share my story with you because my husband and I have just found out that we are expecting another baby after trying for over a year. About 2 months ago, I was introduced to Stacey from Smart Stork by a mutual friend who knew that I was having trouble falling pregnant. She explained to me the fertility advice and techniques that were in the gender selection program and we decided to give it a try. We were desperate to fall pregnant and I also had a preference for a baby girl as we already have a son, so we ordered gender selection for a girl. I couldn't believe it after only a month of doing the things they recommended, I was able to tell when I was going to ovulate and my cycle seemed normal again I was actually going to ovulate on cycle day 14 for the first time in 12 months, anyway after the first try I must have conceived, I missed my next period and had a positive pregnancy test and have just had my pregnancy confirmed by my doctor. Stacey said our try was perfect for the conception of a girl but I really don't care what sex the baby is, my husband and I still can't get over how easy it was and we are just thrilled to be expecting again.
PCOS can make it more challenging to become pregnant, but it is not always a cause of infertility. With proper treatment and management, many women with PCOS are able to conceive and carry a pregnancy to term.
Read More
Struggling to Fall Pregnant?
Get Started with These Five Fertility Boosting Recipe
Help balance your hormones and maximise your chances of getting pregnant with these 5 carefully curated recipes.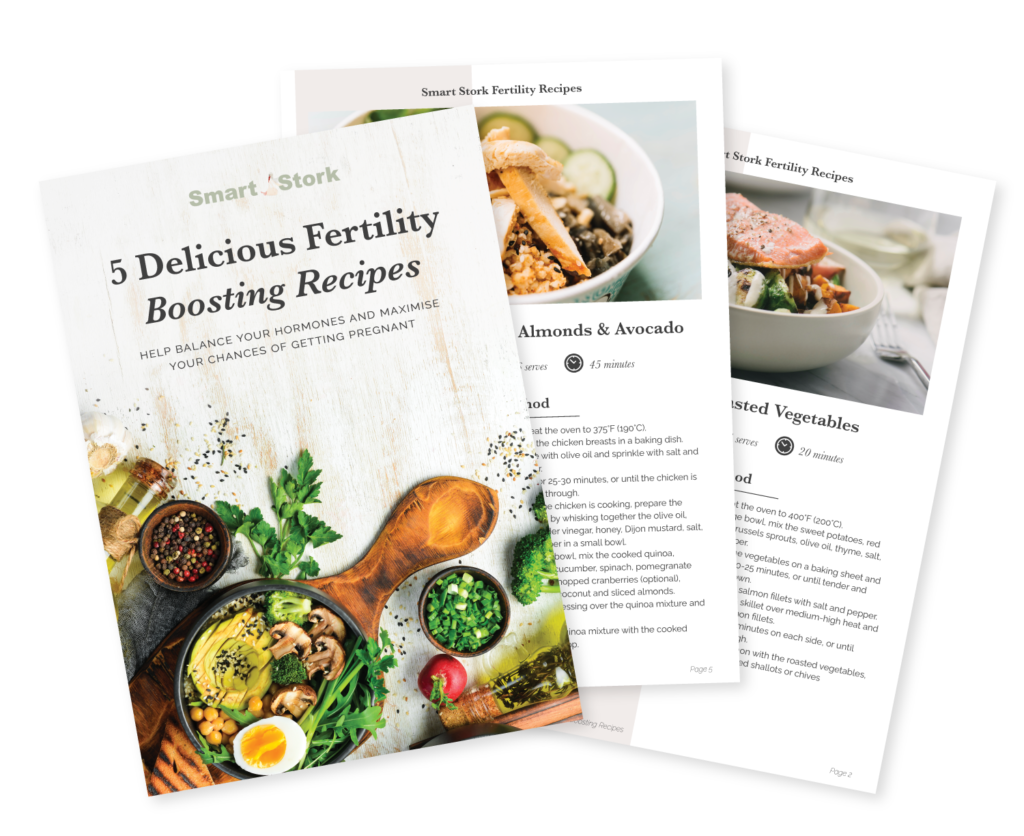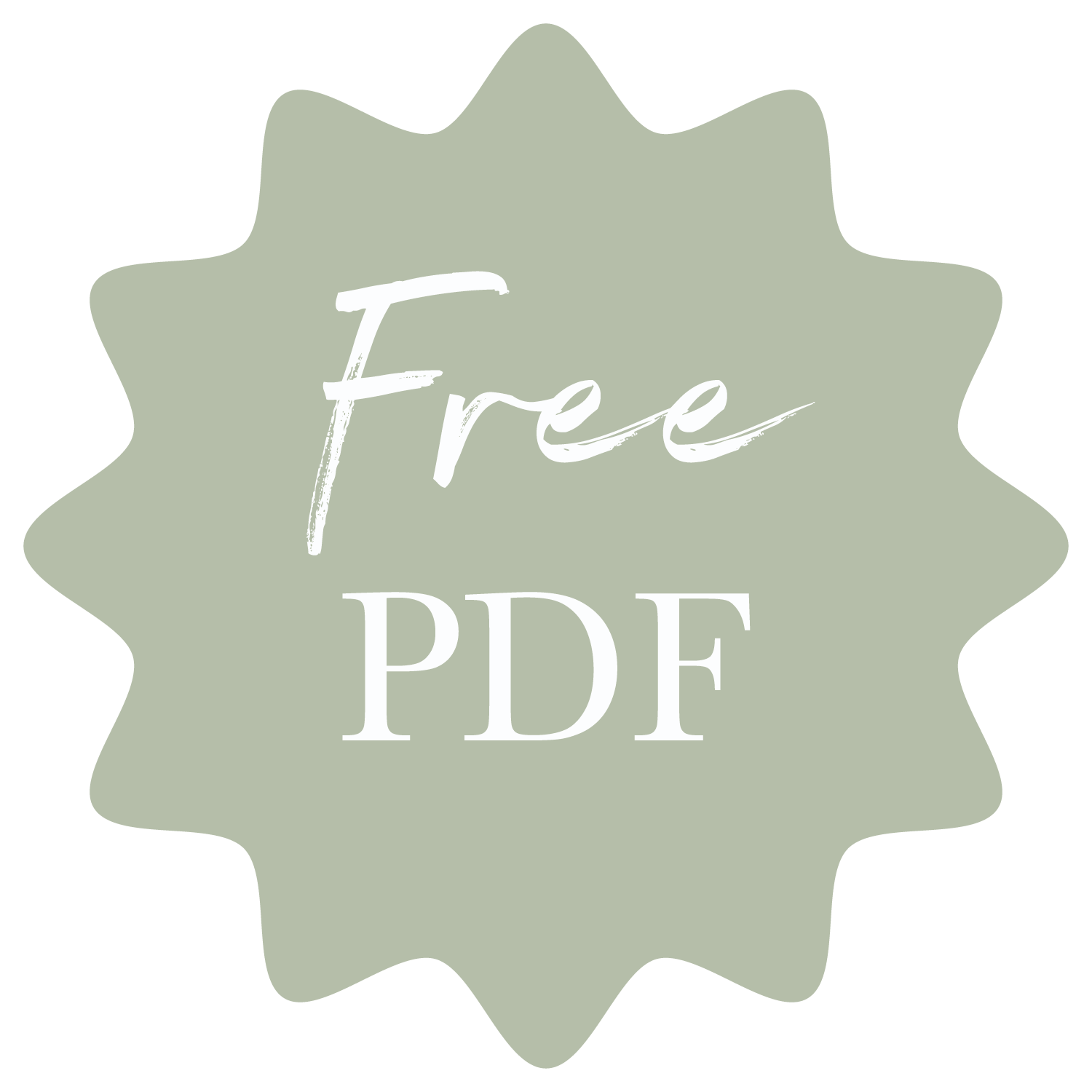 Find the Support You Need!
The journey of fertility can feel like running a marathon all by yourself, a draining and lonely experience. But imagine having a group of warriors, who understand your struggles and are there to lift you up, cheer you on, and hold your hand through the hardest moments. That's the power of a fertility support group, a team of individuals on the same journey, sharing in each other's victories and being a source of comfort during the trying times.
 I invite you to reach out and join our Facebook group where you can share your highs and lows with women in the exact same position as you, from all over the world. See you there!